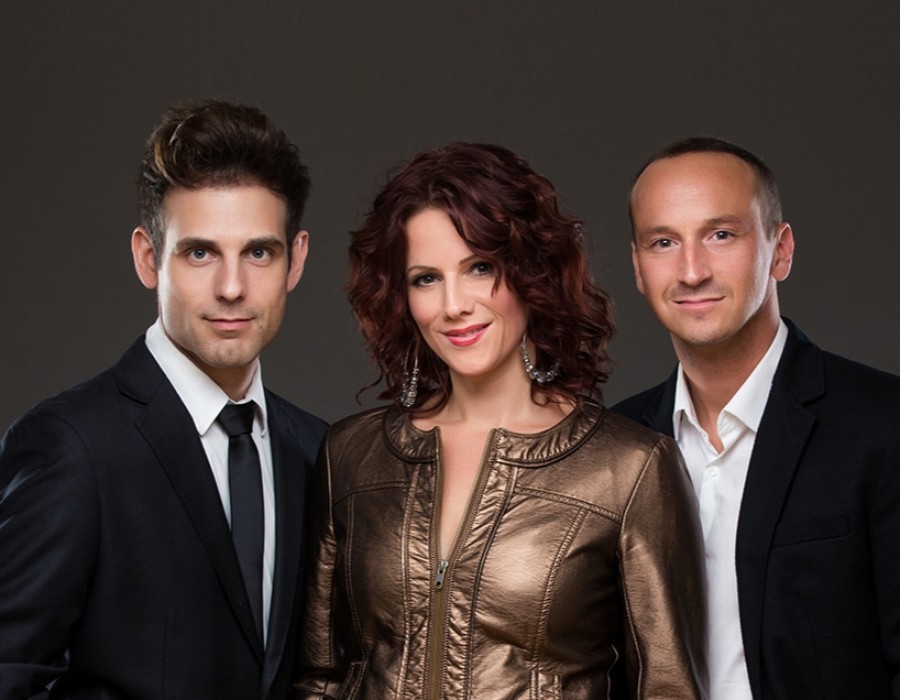 The celebrated actress who got her start on the musical stage has extended her range to include pop music. In this spirit, she began a multi-city tour in the fall of 2013, where in addition to her own songs she also sang popular hits.
Three years ago Lilla started with the songs Itt és Most (Here and Now) and Te Vigyázz Rám (You Take Care of Me) and later, in 2013, she added the song Valami Más (I Gotta Fly), which went all the way to the semi-finals in the Eurovision Song Contest; this song is still often aired on the radio. Her success story continues with Karcolás (Rise again), which Viktor Rakonczai and Gergő Rácz, the writers of Itt és Most, wrote especially for her.
She compliments her own tracks by adding such unique, world famous hits from artists like Adele, Pink, Rihanna and Beyoncé.
Her beautiful voice accompanied by the live music contribute to an intimate, and at the same time, dynamic atmosphere.  The composers, Viktor Rakonczai and Gergő Rácz, are also on hand to play piano and guitar rounding out the concert.
CONTRIBUTORS:
Lilla Polyák, singer
Viktor Rakonczai, piano
A versatile musician and performer, as well as author of considerable reputation in the Hungarian pop music industry. Besides writing for Lilla Polyak, he has written several songs for artists Gabi Tóth, Zséda, and Kati Wolf. In 2012 and 2013, he served as selection judge in Hungary for the Eurovision Song Contest.  Recipient of the Artisjus and eMeRTon awards.
Gergő Rácz, guitar
He achieved great success as a former member of the group V.I.P.  He is currently involved in successful musical productions as producer, composer, arranger and guitarist. In 2004, the group Fool Moon named him a member of their acappella ensemble. His composition made the final eight in the 2013 Eurovision Song Contest.