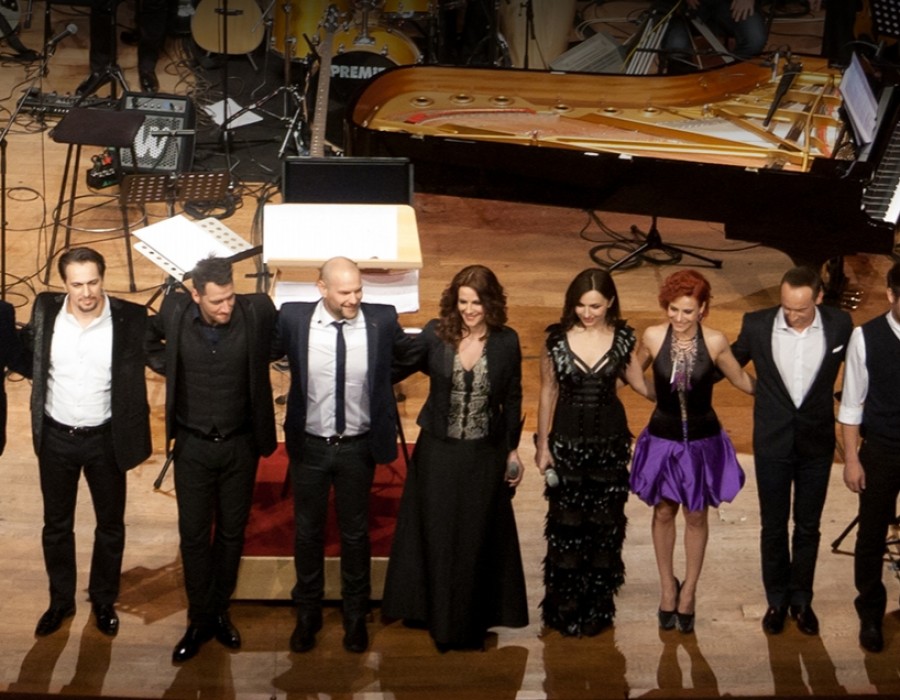 Easy listening classics and classic pop music.  The 2014 Pannon Philharmonic traditional Valentine's Day concert starred two well-known lyric writers, Viktor Rakonczai and Gergő Rácz.  Their best known works sound out a celebration of love interpreted by popular performers.  Familiar melodies and lyrics ring out love in this concert, which shines in Kodály Centre where an exceptional atmosphere is guaranteed. The orchestration of contemporary classical Hungarian music is arranged by two outstanding young composers in the person of Máté Bella and Solti Árpád.
Participants:
Singers: Tímea Antal, Lilla Polyák, Zséda, Tibor Kocsis, István Tabáni, Csaba Vastag
Piano: Viktor Rakonczai
Bass guitar: Gergő Rácz
Guitar: Krisztián Dajka
Drum: Balázs Végh
Orchestra: Pannon Philharmonic
Conductor: Christian Schumann
More information on the page of Pannon Philharmonic.