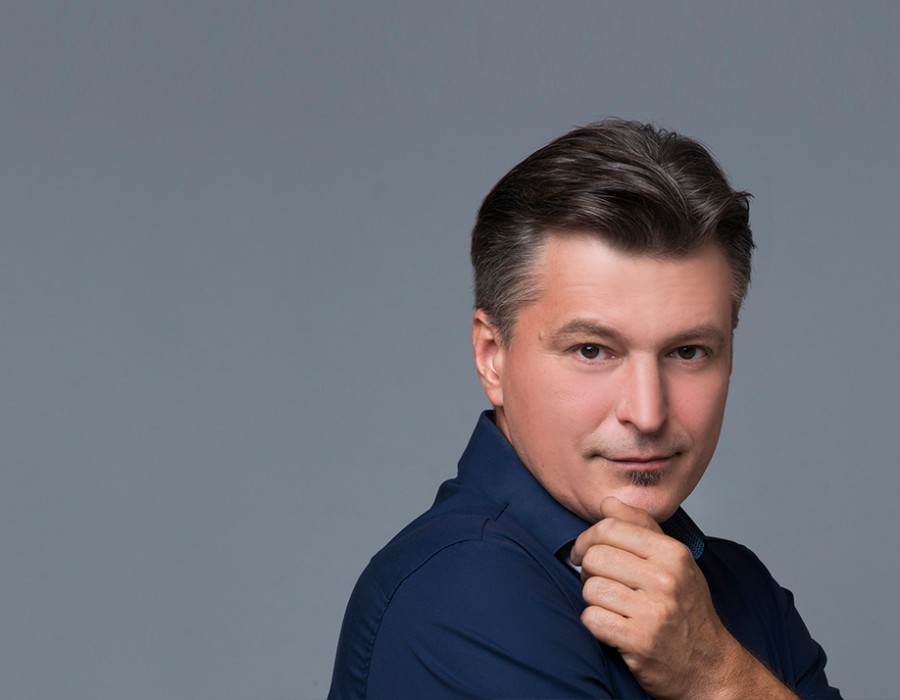 Zsolt Homonnay
actor, singer
"Zsolt Homonnay was a classic bon vivant in the role of Mister X. Although his voice fills the theatre and he has quite a presence, he doesn't take himself too seriously."
Download full biography
This attractive actor with his characteristic voice is one of the most popular artists of his generation in Hungary. Thanks to his acting and singing skills he can interpret a wide range of musical and operetta roles.
He began his career in the countryside of Hungary, in the theatre of Zalaegerszeg, where he started to learn acting. In 1993, he continued his studies in the operetta-musical class of the University of Theatre and Film Arts in Budapest. After graduation, he got roles in several productions in the capital and all over the country and moving around in different theatres provided him great opportunity to improve his skills in various roles. Early on, not only the public acknowledged his talent, but professionals as well. In the same year, he was invited to Berlin to play two important roles in The Hunchback of Notre Dame: he interpreted the challenging role of Quasimodo and the romantic hero, Phoebus.
He returned to the Hungarian stage in 2002, and since then he regularly plays in the most popular productions of the Operetta Theatre and Madách Theatre in Budapest and also in other Hungarian theatres.
In 2016, he was one of the contestants of the 4th edition of the hungarian TV show "Sztárban Sztár".
He launched his singing career with the foundation of the singing group Adagio in 2005. The celebrate music formation has three platinum and one gold record; their concert film Touch also became a great success. Up to now, he has published two albums with his ex-wife, the actress Lilla Polyák: Both of Us(2009) and Two Hearts (2010). 
Zsolt's musicality greatly shows in his talent in writing and translating lyrics. He wrote the lyrics of numerous Hungarian pop songs, and adapted lots of foreign hits to Hungarian.
Awards
Jászai Mari Prize, 2021
Honthy Prize, 2018
Best Musical Actor, 2012
Male Leading Performer of the Year, 2000